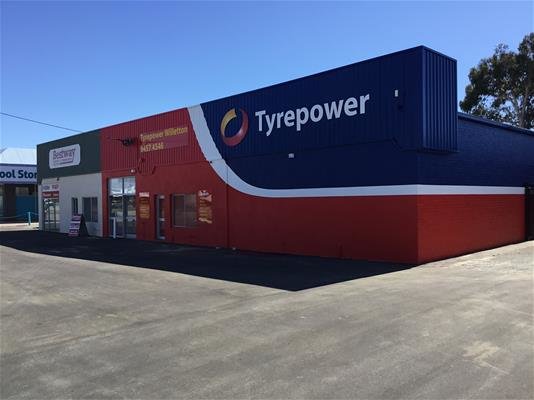 Welcome to Willetton Tyrepower. We are your local specialists for tyres, wheels, batteries in Willetton as well as the surrounding regions of Rossmoyne, Riverton, Lynwood, Bull Creek and Southern Perth Suburbs.
For friendly expert tyre advice come see us at 9 Augusta St, Willetton or phone us on (08) 9457 4546 to make a booking for your vehicle.
Find tyres and wheels that fit your car
Find what fits your car:
About Us
Willetton Tyrepower are a locally owned and operated business providing a wide range of tyres, wheels and services at great prices. We've been a part of the Willetton community for over 25 years and have been a member of Tyrepower for most of that time.
With the power of a national brand behind us we have access to an exceptional range of tyres, ranging from cheap, budget friendly tyres to premium tyres offered by the biggest brands. We can supply OEM tyres to suit a wide range of makes and models as well as other types of vehicles.
At Willetton Tyrepower our trained and highly experienced staff uses equipment incorporating the latest technology to provide you with the best possible quality and results in our tyre fitting, tyre repairs and wheel alignments.
You can be certain at Willetton Tyrepower that our determination to provide the combination of the best service, advice and price will leave you happy with the results.
All our tyres are supplied with new premium rubber valves, metal valve caps and new weights. Our prices include tyre disposal using a TSA accredited environmentally friendly system.